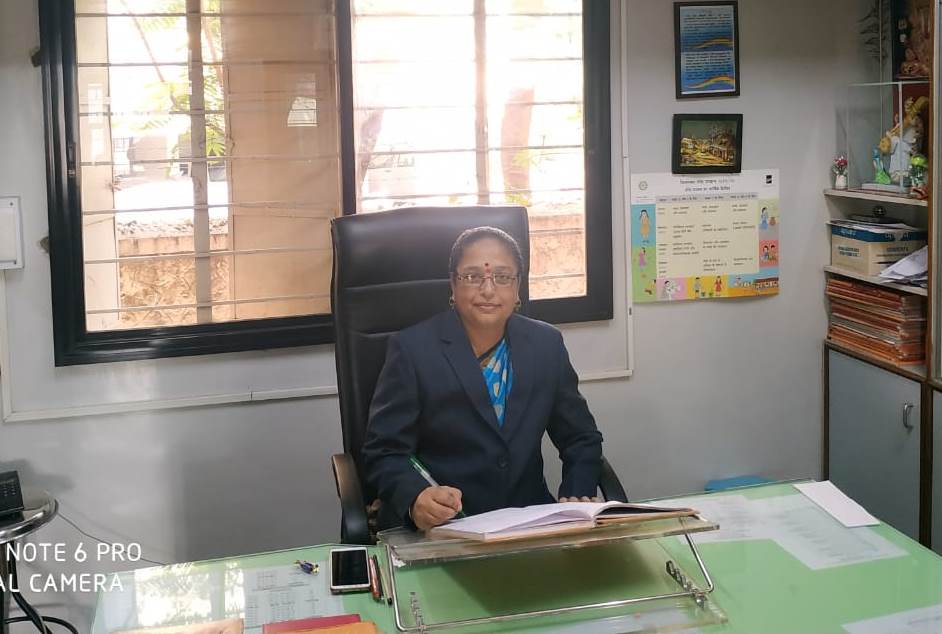 A warm welcome to New English School
I am Mrs. Surekha Bhosale Principal of Pre Primary and Primary Section. Our aim of the school is "National Progress". Our object is to impart holistic education to students.
Great personalities are determined in classrooms.
Keeping in mind, we provide excellent education to students of pre-primary and primary classes.Pre-Primary & Primary are the strong base for further education and also the base for developing good nature, valued qualities, helping tendency, culture and courage.
Our aim is not only to give the academic education but also to bring self confidence in them which is needed so badly for the younger generation.Also to inculcate the moral values like patriotism, truthfulness, and respect for elders etc.
Discipline will be given most importance . We are very particular about Punctuality , attendance, regularity , cleanliness , health, hygiene ,behavior, attitude and timely completions of home work and classwork .
We have launched a project, "No weak students". Extra classes are being conducted by our teachers after school everyday to improve English reading & writing.
To bring out their hidden skill is one of most important works of our teachers by giving them opportunity to take part in competitions like Drawing, dance, elocution, Rakhi making working models and conducting many activities in school & interclass quiz competetion etc.
India is known for its culture .It is very important for the younger generation to know our culture . Importance of all festivals are given by the teachers as the festival arrives.
We mould our students into well educated cultured citizens.
I wish you all children do your best in every field and get success.
You have to work hard to achieve the success. And you are the future of India.